Blogging has revolutionized the way people share and consume content, and one exciting development is microblogging. Instead of long, drawn-out posts, it offers a more bite-sized approach to sharing information. 
Think of it like a meal—traditional blogs are a five-course feast, while microblogging is more like a tasty snack. In this era of social media and fast entertainment, most people have short attention spans. Short content is the perfect feed to catch these people's attention and keep them engaged.
If you're interested in learning more about microblogging and how it can benefit you and your online presence, stick around. 
What is microblogging?
Microblogging is the process of conveying quick, concise posts to a specific audience. Users can share everything, from their thoughts and opinions to stories and photos.
Around 75% of people prefer articles shorter than 1,000 words. So, it's an effective and efficient communication method since it's focused on quick and frequent updates, unlike traditional blogging. This makes it easier for users to keep the conversation going and engage with others in real time. 
Microblog posts are short, ranging from a couple of sentences and, in many cases, with a 140-to-280-character limit. The most common microblogs are news updates, infographics, quotes, and memes. It made a wave in the bogging world after the launching of Twitter in 2006.
Short blog posts are a small part of the larger social media world. But they can have significant implications for businesses, entrepreneurs, and even everyday people.
Want to take your social media game to the next level? You should contact a skilled blog writing service. 
Some finest examples of microblogging
In the age of social media, we've all got a lot to say. But with so many ways to share our thoughts, it can get overwhelming. Microblogging is an ideal medium for articulating those personal opinions and other relevant content. 
Here are some examples of companies using this content strategy to boost their businesses.
A Kids Co on Linkedin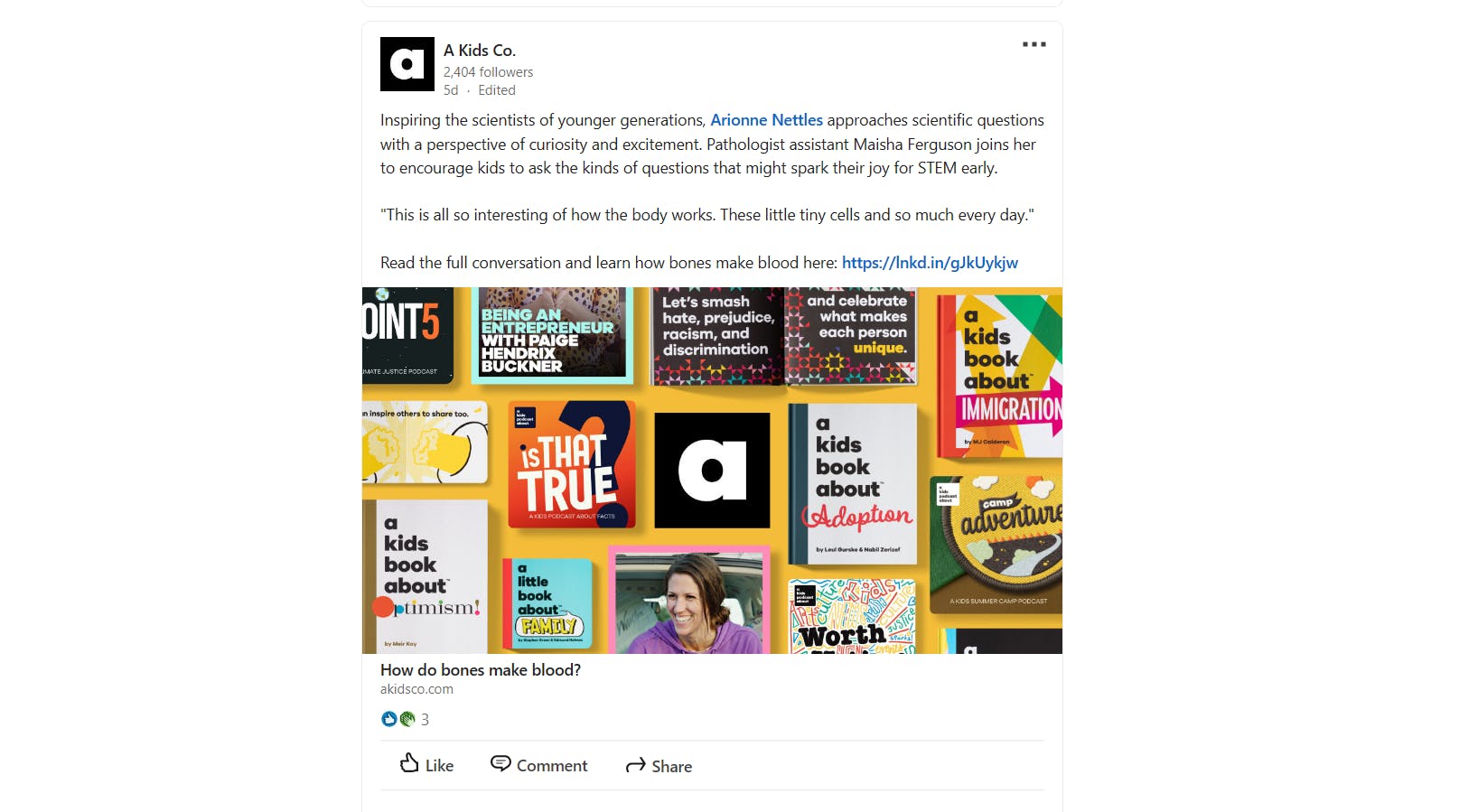 A Kids Co is active on LinkedIn and shares short messages on books, apps, and podcasts about leadership, racism, bullying, gender identity, and mental health.
The short posts encourage people to learn about these topics and purchase related books. These posts also increase brand visibility, highlight their mission, and engage with their audience.
Vivense London on Pinterest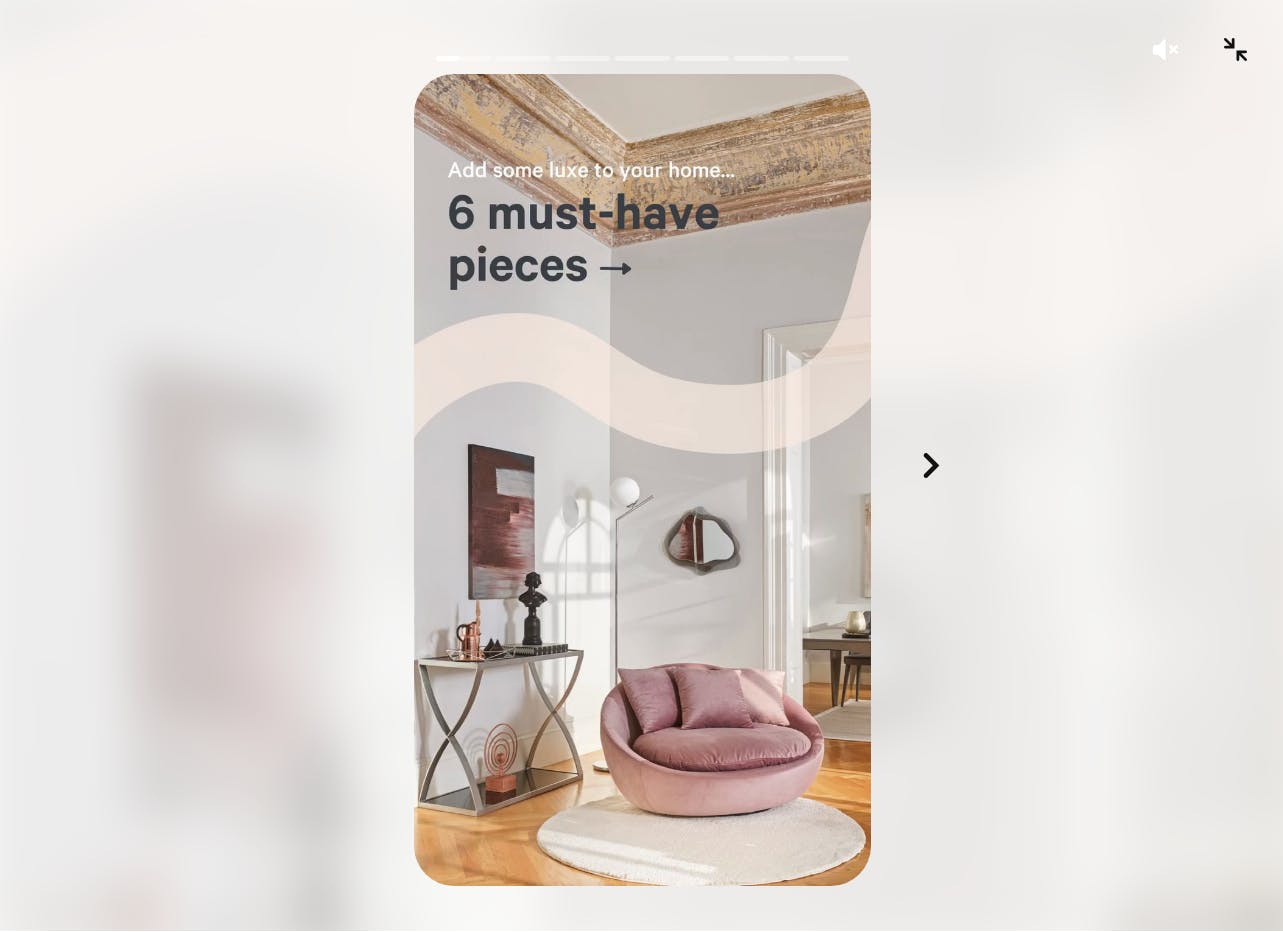 Home décor and furniture brand Vivense London uses Pinterest to create microblogging content. 
They use stories in their pins section to add appealing visuals in the form of quick tips like the one above, making it easy for viewers to learn and share.
SparkNotes on Twitter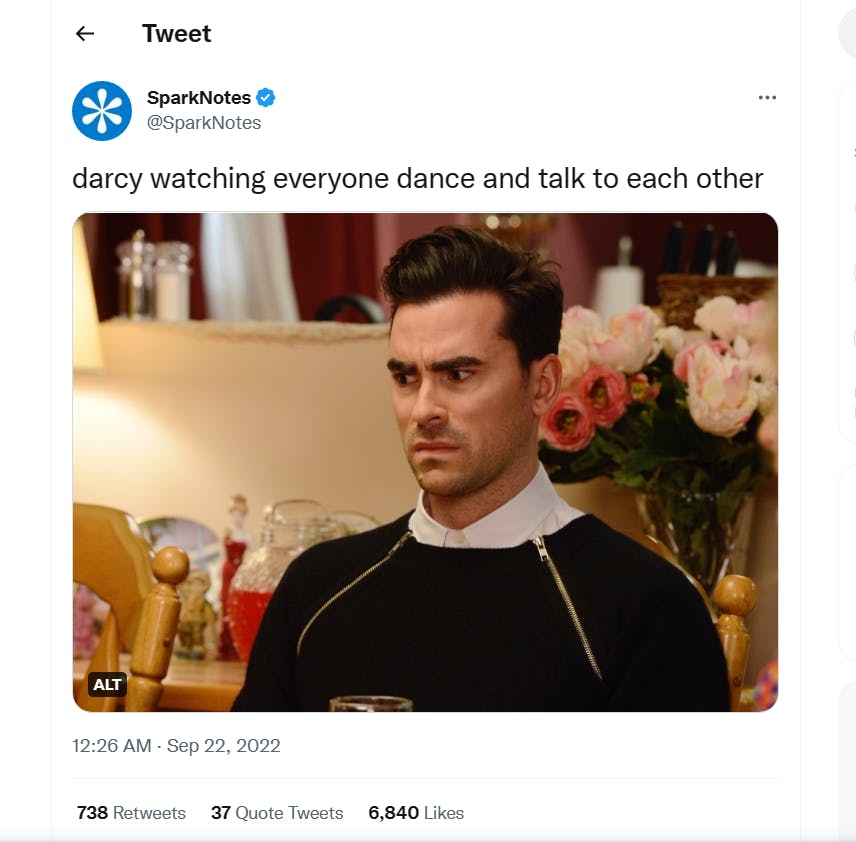 SparkNotes is another company that is using the microblogging platform Twitter successfully. By crafting humorous and relatable content for their target audience of high school and college students, the company gains engagement and reach on the platform.
The light, entertaining content successfully breaks through the noise of the crowded social media landscape. Also, their content is designed to be shared and to go viral, which helps them to extend their reach beyond their current follower base.
5 popular social microblogging platforms
There are several types of microblogging platforms. Some people post on Twitter and Facebook, while others publish on Tumblr. The best choice will depend on your target audience and marketing goals. 
Here are some popular microblogging sites: 
Twitter
Twitter is one of the most popular microblogging sites, with over 330 million users. More surprisingly, many people use it as their primary source for breaking news. 
The platform allows users to post short messages, known as tweets, that are limited to 280 characters. These tweets can include text, images, videos, and links. They can also be shared and liked by other users. 
Users can stay updated on breaking news and time-sensitive information by following different accounts and hashtags. Additionally, Twitter users can reply to other tweets, send private messages, and even create their own trends.   
Twitter is a great way to connect with others and quickly share ideas, updates, and news with a broad audience.
Tumblr
With more than 496 million unique blogs, Tumblr is the closest competitor of Twitter. The microblogging site allows you to post media, including photos, videos, and GIFs. 
You can customize your posts and profile with tags, captions, and hashtags to help your followers find your posts. It's easy to follow other people's posts and interact with them by liking, reblogging, or messaging them. 
Tumblr is mostly a visual platform better suited for those interested in posting pictures and short blogs. The limit for Tumblr posts is 475 characters for replies and 500 characters for messages.
Instagram 
Young adults with purchasing power exclusively dominate Instagram's user base. In fact, 48.63% of all Instagram users fall in the 25-to-34 age range. Think about the possibilities if your target audience is in the same demographic.
The social media platform allows posting texts, videos, and photos. Its 2200-character limit gives you sufficient space to post pictures and send brief text updates with your location.
Facebook
It's undoubtedly one of the most popular social media sites. Besides regular status updates, it's excellent for instant messaging, posting live videos, sharing images, and uploading videos and photos.  
You can use a status update with a limit of 1,500 characters max. The Facebook story brings a new dimension to microblogging. Also, tags can be used to spread the posts to a broader audience.
LinkedIn
It's a professional networking site where you can view and search for professionals, join groups, and connect with people worldwide. In addition, you can set up your profile and start connecting with other professionals in your field.
Linkedin microblogging is a powerful tool for building your online presence. It allows you to showcase your expertise, interact with potential customers or employers, and make your brand in the digital world.
What are the benefits of microblogging?
With countless benefits gained from microblogging, it's no wonder why so many marketers and general people use it these days. 
It can help you stay connected with your target audience, increase the reach of your content, and even open the door to potential new business leads.
Quick, easy, and cheap
It's one of the most cost-effective ways of marketing your business. It's easy to set up, hard to get wrong, and incredibly fast and cheap. 
You can send messages to the world in seconds and reach thousands of people in no time.
Flourish creativity
Bite-sized content can also be a great way to promote products, services, and websites. With such little space, users are forced to get creative with their advertising methods. 
Better engagement
The key to excellent content marketing is consistency. Brands that publish regularly get higher levels of engagement. 
Microblogs allow businesses to communicate with their customers around the clock. For example, a simple tweet might spread information more effectively than a long news article.
Mobile friendly
One of the great benefits of microblogging is that most platforms are mobile-friendly, allowing users to have the freedom to post from their mobile devices at any time.
Direct interaction with followers
One of the most significant advantages of microblogging is that it allows you to build a direct relationship with followers. You can ask them questions, get feedback, and let them know what you're up to.
How to get started with microblogging
If you've never tried microblogging, you may wonder how to start. Here are a few tips for jumping into the world of microblogging:
Choose a platform 
Picking the right platform should depend on how you want to use it. 
For example, Facebook and Twitter are better for staying connected with friends and family. But LinkedIn is a better choice for professional activities.
Consider Tumblr if you prefer using gifs over text or Instagram if you're interested in sharing photos with a large audience.
Set up your account
After you've decided which platform to choose, it's time to create an account and set up your profile. Fortunately, the process is relatively straightforward. 
Choose a username, add a profile photo, and add a bio. This profile will give others a glimpse into you and your interests.
Create content for your timeline
Now that you're up and running, it's time to start posting. You can create photo posts and videos or write something. Just remember to use hashtags! The more you use them, the easier it will be for others to find your posts.
Start posting
It's time to start interacting with other users and posting content on your timeline. The best way to use microblogging is to find a balance between posting what you want and sharing relevant information with your followers.
How to build an engaging microblogging network
Creating a memorable and effective microblogging strategy involves carefully managing your network. The key to doing so lies in expanding your network of followers and maintaining an active conversation with them. 
Here are tips on how to design the perfect microblogging campaign:
Develop a strategic plan
Each business requires a plan. Identify your target audience, who you want to reach, and the strengths and weaknesses of your competitors.
What social networks have communities that might be interested in what you have to offer? Where can people find you, and how often?
Based on these aspects, choose a platform and craft a plan to engage with your potential customers there.
Engage with followers
Try to engage with your flowers as much as possible. If they have any questions or queries, respond and interact. 
Ask for followers to share your content by using hashtags. Build relationships with your target audience on Twitter, Facebook, and other networks that might benefit you.
Create quality content
The best way to build a network is to create content people want to share. Write things that are useful to your followers or can attract the attention of the mass audience. Try to make the content relevant to your target demographic.
Utilize proper hashtags 
Using proper hashtags is an integral part of any microblogging campaign. Hashtags help increase visibility and make it easier for others to find your content. So, consider using correct and relevant post tags.
Manage negative feedback
Remember that not everyone will share the same opinion as you. It is best to remain calm and polite if someone says something negative. Engage with the individual respectfully, focus on the issues being discussed, and try to come to an understanding or resolution. 
If the comment is overly negative or inflammatory, it is best to ignore it and not give it more attention. 
Tips for how to become a successful microblogger 
Gaining traction can be difficult for those just starting the microblogging journey. Still, with a few simple tips, you can find success on these platforms:
Post consistently 
Consistency is key to any successful blogging strategy. It works even better for microblogging, where readers expect frequent updates.
Your followers may lose interest and find other active influencers if you post infrequently. 
Keep content engaging and relevant 
Successful microblogging requires you to keep your content interesting and relevant to your followers. For example, post about relevant topics in your industry or current trends that your audience will find interesting. Also, post content that brings value to your followers, such as tips, advice, resources, or stories from your personal experiences. 
Connect with other users 
The more connected you're with other users on your microblog, the more people will follow you. You can track other users, retweet their content, or give others a shout-out.
Use keywords in your posts
Getting noticed on a microblogging platform can be difficult if you don't use keywords in your posts. So, do keyword research and include at least one keyword in every post.
Encourage feedback and interaction
Do this by asking questions, engaging in conversations on posts, responding to comments and messages promptly, and using polls and surveys to gather feedback. 
Use hashtags to bring attention to posts, tag relevant accounts, and consistently create content that starts conversations. By engaging followers in meaningful dialogue, you can build relationships, learn from their followers, and increase their reach.
Establish yourself as an expert
Showcase your knowledge and expertise in your chosen field. Focus on creating engaging, relevant, and informative content for your readers. Share your successes, breakthroughs, and discoveries. 
For example, share your best practices and tips for creating compelling content if you're a content creator. Make your posts more interesting by adding visuals like videos, photos, and infographics.
Conclusion 
With so many people taking part in microblogging and its accessibility through various platforms, it's easy to see why it's so popular these days. If implemented correctly, it can help you grow your online presence.
For businesses looking to reach customers effectively through microblogging, our content writing agency can help you craft the perfect message. Let us help you tell your story and connect with your target audience in a powerful, meaningful way.