In the modern digital landscape, the success of a business's marketing efforts depends heavily on a high-quality copy. In fact, 80% of marketers give content creation the highest priority. That makes sense because good copywriting can hook potential customers, dramatically increasing website traffic and sales. 
However, hiring copywriting services is often more challenging than it seems. It's a time-consuming and money-draining process for many small businesses and entrepreneurs.
Fortunately, various platforms are now available to make the process seamless and more cost-effective. We'll discuss the best platforms to hire a copywriter and which will suit your business. 
How to hire a good copywriter
A writer can make a massive difference in the success or failure of your project. Think about Volkswagen's bold slogan "Think Small" in the 1950s when every American was obsessed with big cars. The German automaker caught everyone's attention and sold millions of units. 
Nike's Colin Kaepernick campaign, with the tagline "Believe in something. Even if it means sacrificing everything.", earned them $6 billion in revenue. 
So, hiring the right candidate is important, and the following guide will help you determine what to look for in a copywriter, how to find one, and how to make the final decision.
What to look for in a copywriter
A copywriter should have certain qualities and skills to work at the highest level. 
Technical skills: A writer must have the ability to write for various platforms and audiences and edit and proofread their work. They also should understand how search engine optimization (SEO) works.
Creativity: as a profession, writing warrants creativity. A Writer should have a knack for offering creative solutions to your problems. 
Communication skills: A copy falls short in quality if it fails to convey your message to your target audience. So, the writer should be able to explain every complex idea clearly. They also have to be open to feedback and edit their work accordingly.
Finding a copywriter
Once you know the qualities of the best copywriters, your next step is to scour various platforms to get the right person. 
Ask for referrals: Reach out to your network and ask for referrals. Talk to people who have previously worked with copywriters and ask them for their recommendations. You can find qualified candidates who already have experience writing for your industry.
Use a hiring platform: You can also use a hiring platform like Upwork or Freelancer to search for copywriters. These platforms make it easy to narrow your search based on skills, experience, location, and budget. The large databases of these marketplaces help compare profiles to find the best fit for your project.
In the next section of this article, we've discussed the best platforms for hiring a copywriter. We've suggested the best options and identified why they could suit your business. 
Post job ads: If you're looking for a more specific type of copywriter, you can also post job ads on job boards, like Indeed or Craigslist, and freelance websites. These channels are excellent for finding copywriters with experience and skills.
Screening the potential candidates
Here are a few things to look out for when you're evaluating potential candidates:
Experience in your industry: Writers can give the best output when familiar with your niche. Look for candidates who have experience in your industry, so they can hit the ground running and create a copy that speaks the language of your audience.
Look for previous feedback: Need help assessing the writers' worth? Read the feedback they received from previous clients. The reviews will give you an idea of their work ethic and attitude.
Interview multiple candidates: Once you've narrowed your list, it's time to conduct interviews. Ask them about their experience and qualifications to better understand their expertise. 
Ask for samples: Ask for writing samples from each candidate to get an idea of their writing style and quality. These samples will help determine if their work matches your style and voice.
However, a high-quality writer can adapt to many styles and craft specific personas through words. So, a sample should not be the only deciding factor. 
Making the final decision
Once you are done with all the steps, it's time to make the hiring decision. 
Consider the budget:
If you have a limited budget, ensure you're realistic about what you can pay for a copywriter.
Weigh the writer's cost against the value they can bring to your project.
Keep in mind that the cheapest option isn't always the best one.
Consider the value you're getting for the price.
Do a test project: If everything else checks out and you cannot decide between multiple writers, do a test project. Ask them to write one or two paid articles for you and hire the one who provides the best output.
The best platforms to hire a copywriter
Copywriting can be a critical component of any company's content marketing strategy. So, finding a quality copywriter who understands your business and your target audience is essential. 
With so many freelancers and agencies vying for your attention, you may wonder which platforms are the best for finding the right candidate. Here are some of the best options for hiring a copywriter.
Strategically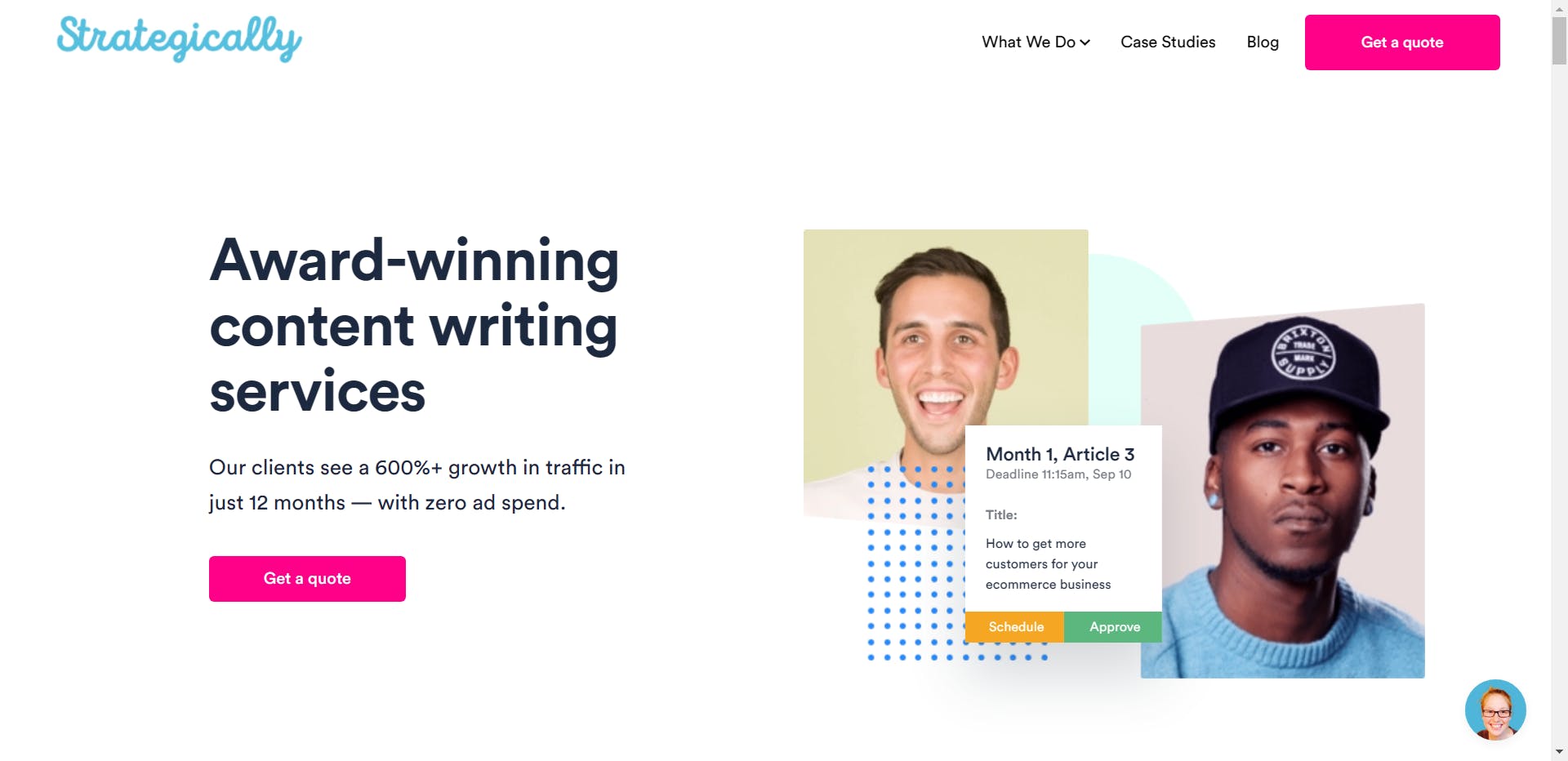 A content writing agency is always better when you want professional writing services with top-notch quality. 
At Strategically, you get to work with professional copywriters who are experts in their fields, ensuring you get a high-quality copy. The team has a thorough vetting process, ensuring all copywriters are up to the task.
The agency provides an added layer of assurance to maintain the quality of tasks. Its editorial team makes certain that every copy is free of grammatical mistakes and adheres to the client's guidelines. This extra step confirms that your content is up to the highest standards and represents your brand.
Additionally, their content marketing managers eliminate the hassle of communicating with different copywriters so that you can focus on the task.
Strategically offers various copywriting services, so whatever type of copy you need, they can help. Whether you need technical copy for your website, SEO copy for your blog, or press releases for your latest product launch, they have you covered. 
They even offer a range of packages to suit different budgets, so you can be sure you're getting the best value for your money.
Pros
Top copywriters and editors
Streamlined project management
No subscription fee
Competitive pricing
Unlimited revisions
Cons
Not full service, specialist at content, not social media or PR
Scripted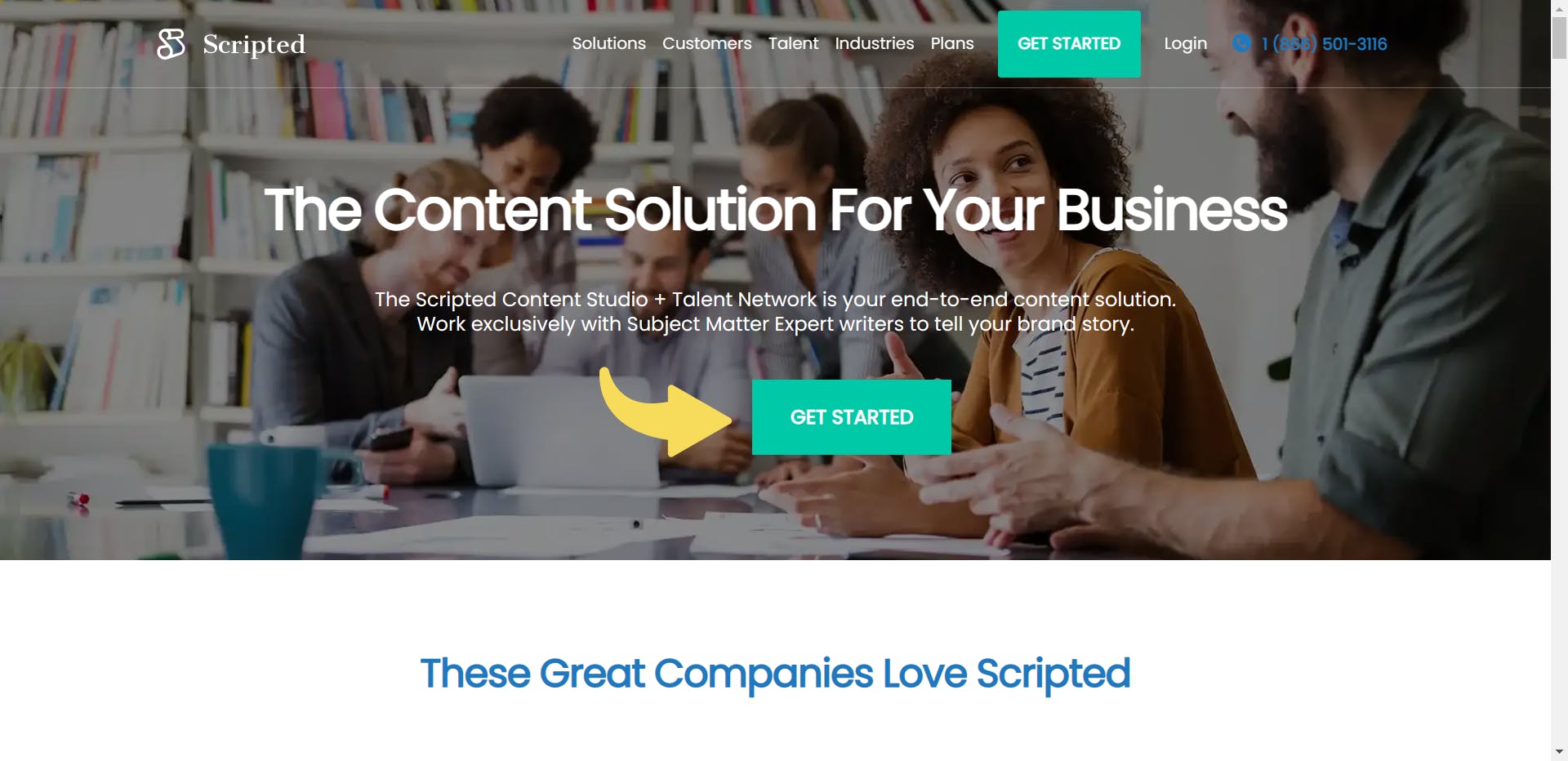 Scripted is a marketplace dedicated to copywriters. It will connect you to top talents for writing blog articles, website content, marketing copy, press releases, and other types of copy. They have a vast pool of topic experts available. Since all writers are thoroughly vetted, you do not have to worry about the quality of the content you receive.
The service is expensive because you need to buy a monthly subscription to use the platform and access the listed writers. The lowest plan costs $199/month, including $100 in Content Credits. You need to pay extra for more content. 
Fortunately, you can try the platform with a 30-day free trial without paying upfront. The trial allows you to test the platform and evaluate the content quality, which can be a great way to determine whether or not it is the right fit for your needs.
Pros
A vetted pool of qualified writers
A large number of niche-specific experts
An easy-to-use platform
Cons
Expensive subscription fee
Need to provide good briefs for the best outputs
Indeed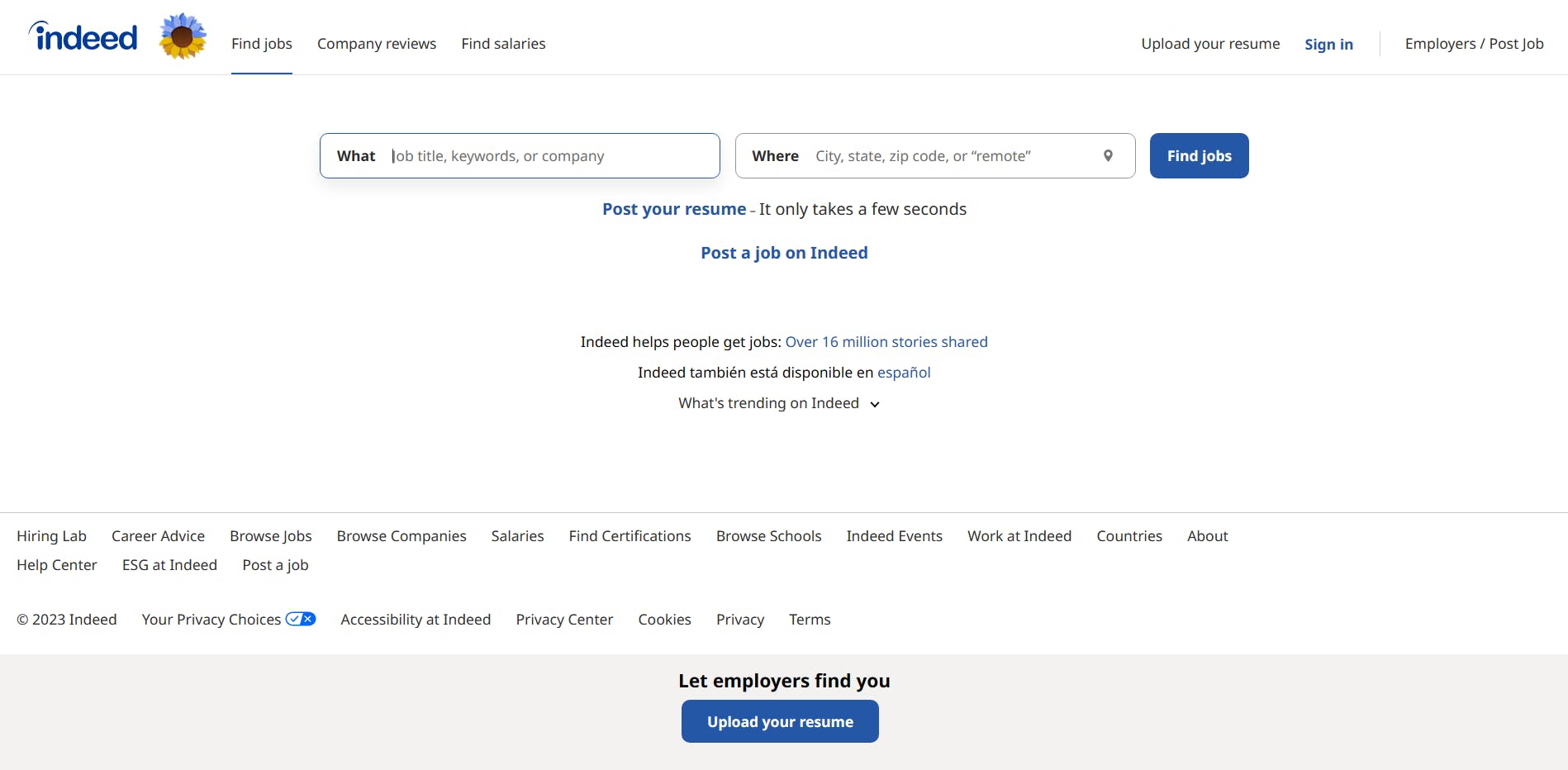 Indeed is an online job platform that allows job seekers to search for opportunities and employers to post job openings. Millions of people use the search engine to look for jobs, so a job listing here gets plenty of responses from qualified candidates. 
Indeed provides employers with access to qualified applicants and analytics, making it easier to track applicants' progress and hire the right copywriter for their business. You can add some parameters to filter out applicants.
The paid feature Instant Match will allow you to reach candidates whose resumes match your job requirements. You can invite them to apply for your job. 
You can post jobs, screen the applicants, send direct invites, and take interviews from your client dashboard. The entire process is relatively smooth once you get the hang of it. 
Pros
The largest job search engine in the world
Everything is manageable from the client dashboard
Free job ads
Can access candidate's resumes without contacting them
Cons
Expensive sponsored job posts
A candidate can apply for a post multiple times
The platform sends frequent promotional emails
Upwork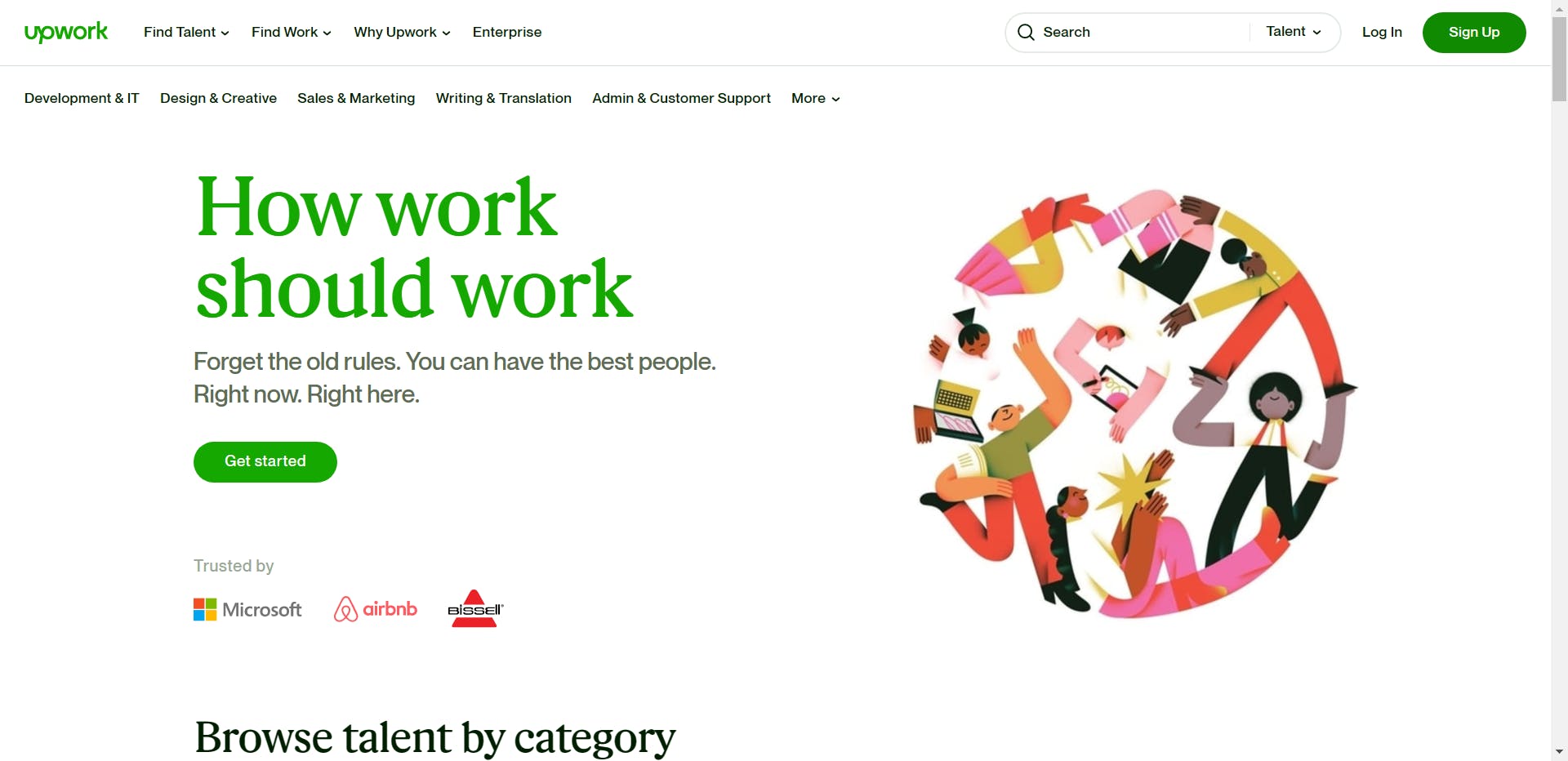 Upwork is an online freelancing platform that connects businesses of all sizes with skilled freelancers worldwide. It offers a wide range of services, from software development to web design to copywriting, allowing companies to get services without hiring or managing an in-house team. 
The platform can be a great place to start your search if you're looking to hire freelance copywriters. Its comprehensive database of freelancers makes it easy to find the right copywriter for your project. You can search by skill, experience, budget, and location, increasing the chance of finding someone who meets your needs.
You can hire in two ways: posting a job or making a direct offer. Post a job with your requirements and budget, and then hire someone from the applicants. Also, you can send a direct job offer to any writer. 
The platform has a secure payment system that allows you to pay freelancers through escrow, making it an easy and stress-free process. 
Pros
Access to a vast pool of writers
Good for both short- and long-term projects
Filters to narrow down writers within budget
Cons
Varying quality of writers
Filtering out unqualified candidates is time-consuming
High commission fees charged on writers' payments
Fiverr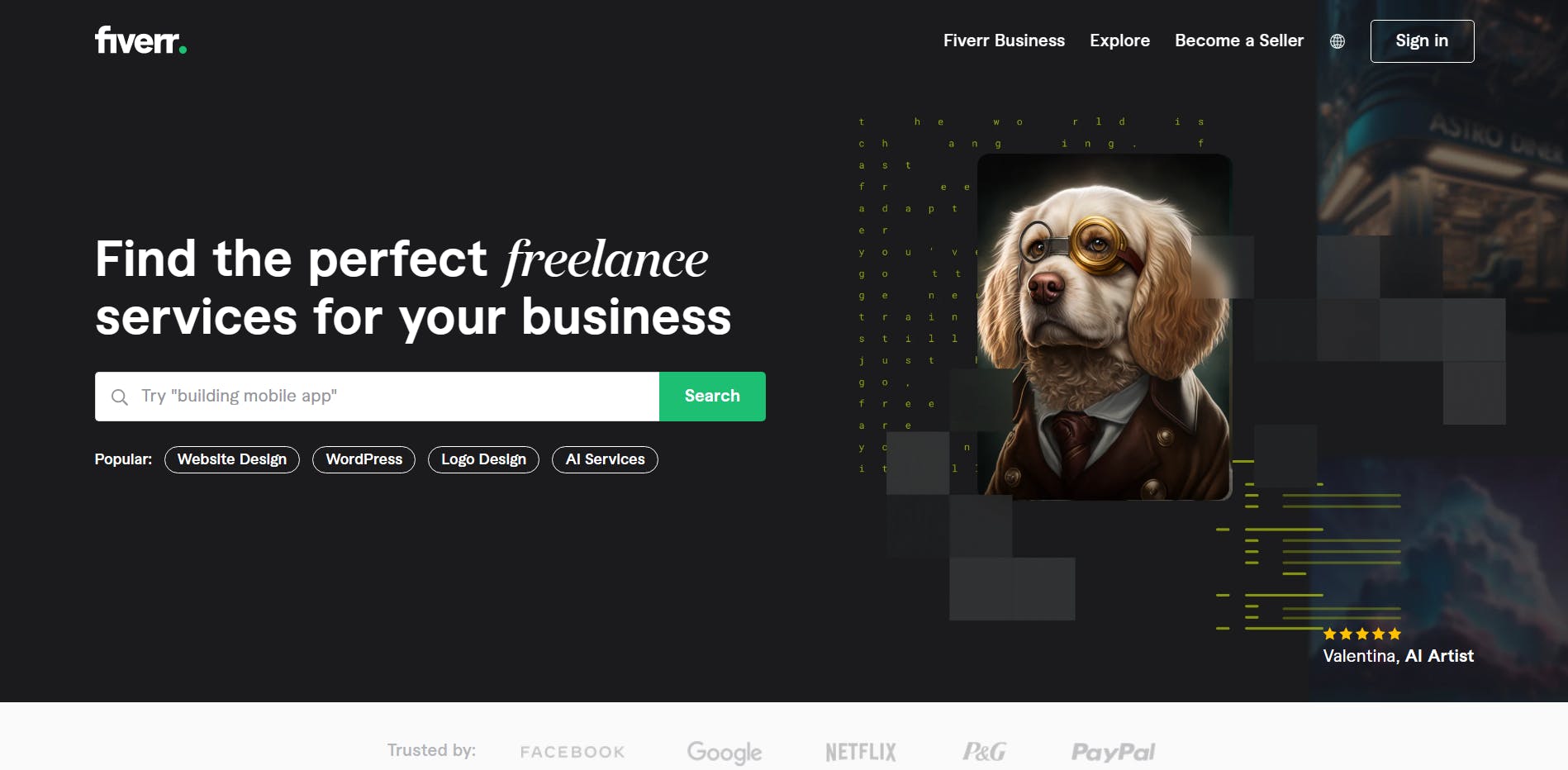 Fiverr is a marketplace similar to Upwork but cheaper. The platform allows businesses to easily search for freelancers, check ratings, and view past work samples to help them make informed decisions. Clients can also communicate with sellers directly and agree on a custom job or project before committing.
You need to be careful when selecting a gig from a freelance writer. A considerable number of low-quality writers offer cheap projects to lure clients. You should better check if the writer has good reviews before making a decision.  
Pros
Quick communication between clients and freelancers
A vast pool of writers
Affordable services
Cons
Low-budget jobs dominate the marketplace
Clients need to choose from gigs posted by freelancers
It can be overwhelming due to its massive scale
LinkedIn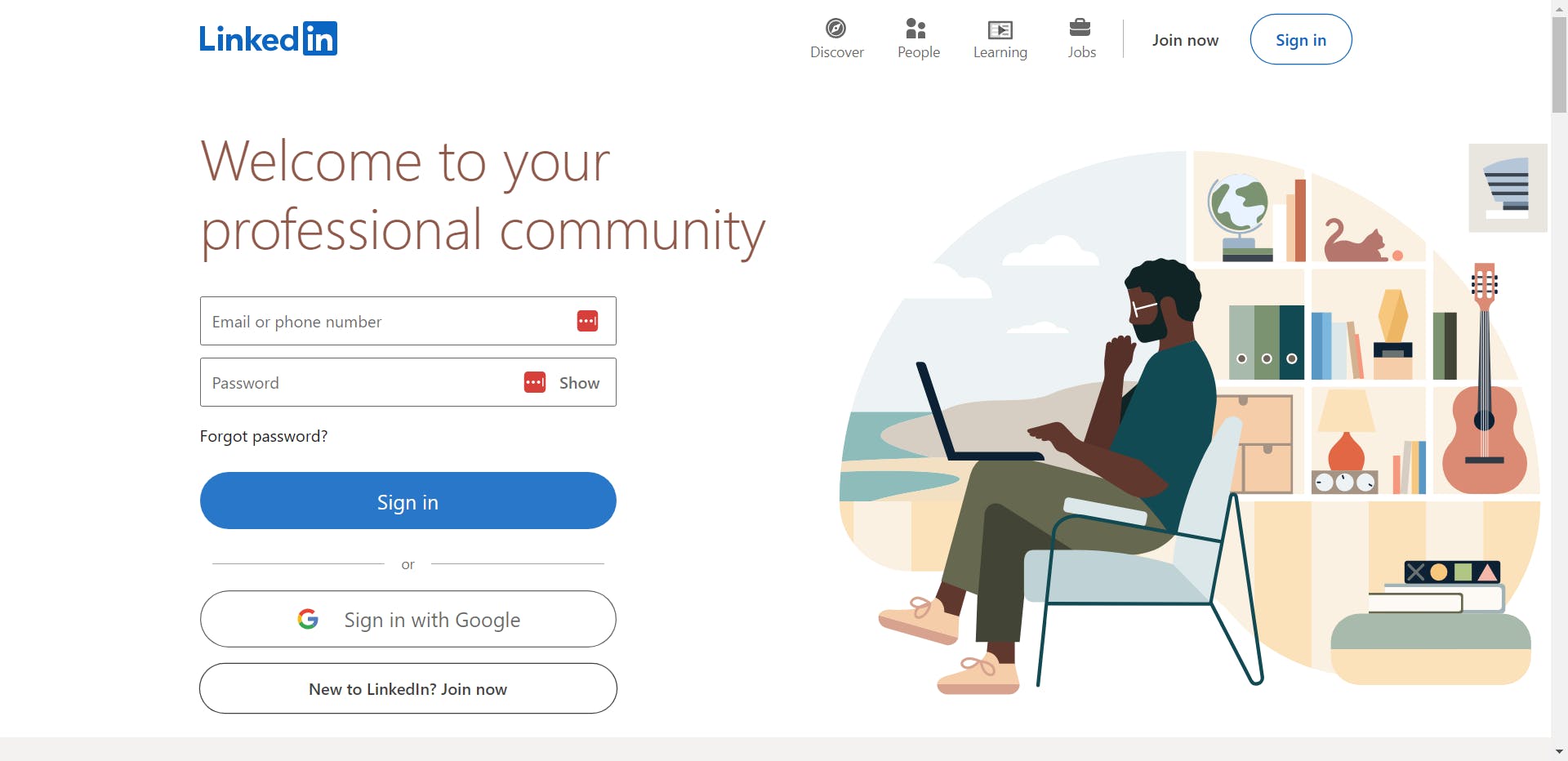 LinkedIn is a professional networking platform allowing users to create meaningful connections and grow their businesses. It is one of the largest job boards in the world, with millions of jobs listed. With LinkedIn, users can network with other professionals working in their field, find potential mentors and employers, post job listings, and much more.
With its vast database of qualified candidates, you can easily find and hire copywriters with the skills and experience you need. Use the platform's search function and filtering parameters to find a skilled writer. You can also post a job on your business page and promote it with a paid campaign.
Pros
You can post free job ads
Has a vast number of expert writers 
Allows employers to schedule interviews
Cons
Many features are locked to paid plans
You need to filter out many incompetent applicants
Cannot set target audience for sponsored job ads
ProBlogger Job Board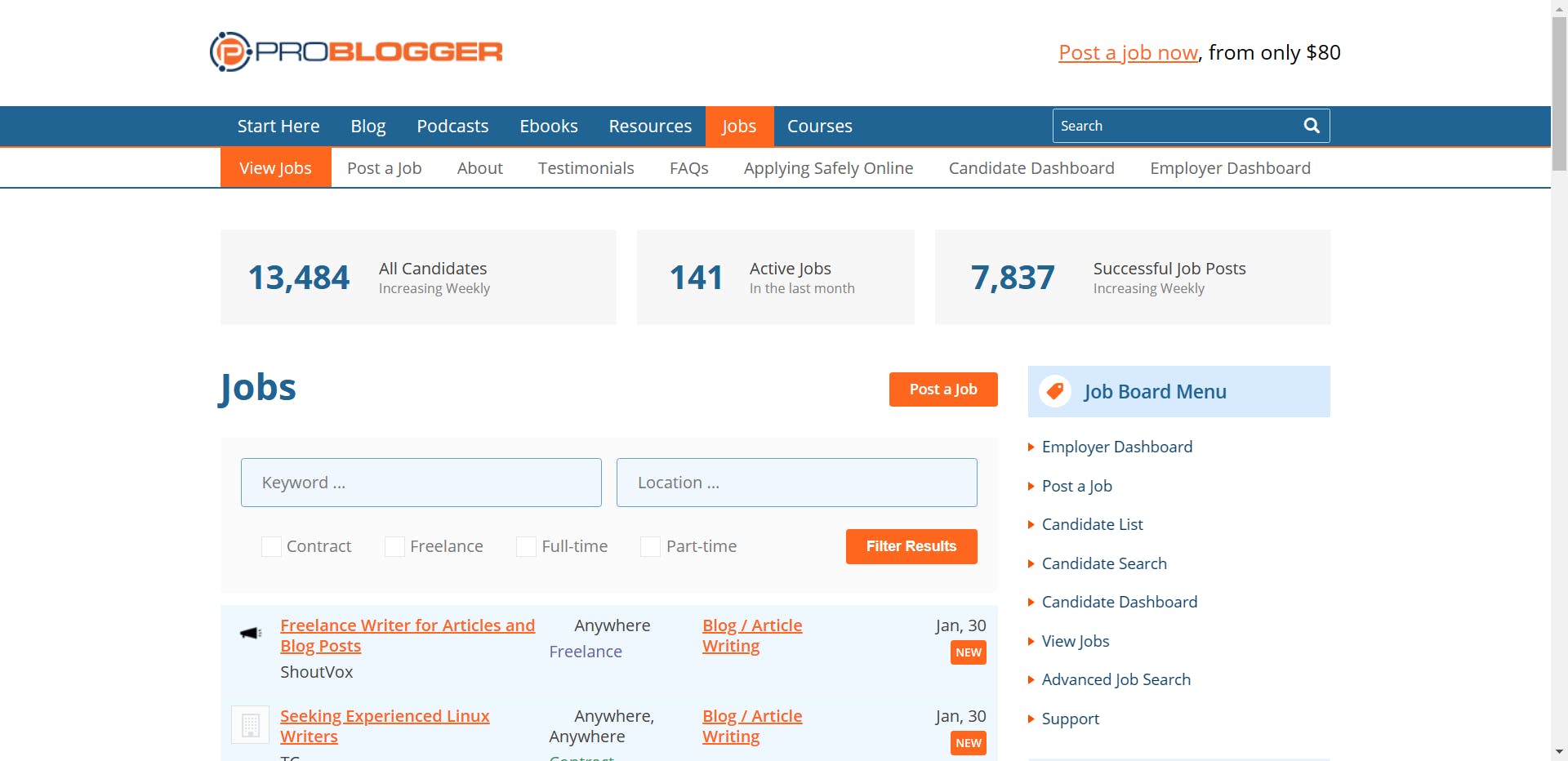 ProBlogger Job Board is an online platform to help businesses and entrepreneurs find quality copywriters to tackle their writing needs. It is run by the popular blog ProBlogger—a go-to source for blogging advice, information, and resources. 
The job board offers an easy, straightforward way to post jobs, which ProBlogger promotes to its hundreds and thousands of followers. 
The only con is the cost. You have to pay $80 for listing a job post for 15 days. The price jumps to $160 if you want the listing highlighted on the board and included in ProBlogger's newsletter. Registered members can save up to 33%, so try that if your company hires often. 
Pros
Connects to a pool of professional writers 
Displays the job ads to a large audience 
Cons
Sorting candidates in challenging 
Expensive 
Content writing agency vs. freelance writers: who is the better option?
The success of a digital marketing campaign mostly depends on their content quality. And that means you need to choose the right people to write that content.
Should you hire a professional content writing agency or a copywriter from a freelance marketplace when creating content? Making a decision may feel challenging, but the answer is clear. A professional content writing agency is your best bet. Here's why.
Expertise 
Professional content writing agencies have experienced in-house writers who understand the nuances of writing. These writers are experts in various industries and know what works and what doesn't. They have the resources and experience to produce high-quality content tailored to the needs of your business. 
On the other hand, freelance copywriters may not have the same level of expertise and access to resources. A solo writer can be well-versed in some niches but not all.. 
Consistent quality 
Content writing companies have a system in place for ensuring that each piece of copy is consistently high-quality. Working with an agency provides quality assurance and oversight. 
Professional agencies employ editors and proofreaders who review each piece of content before it's delivered to the client. 
However, with a freelance copywriter, you may not get the same quality across all their work. You may need to hire an editor to ensure the quality meets your required standard. 
Cost-effectiveness
Creative writing agencies are typically more cost-efficient than hiring a freelance writer. It's because they often offer bulk discounts and have a streamlined process that helps them produce content quickly and efficiently.
Time savings
Working with a web content writing service will save you plenty of time. It can take care of the entire process, from creating an outline to editing the final draft. You'd have to spend more time managing the process with a freelance copywriter.
How Strategically is the best option for your copywriting needs?
Copywriting is a critical component of any marketing and advertising campaign. Employing the right team to create compelling content for your company is essential for success. Strategically can provide you with the perfect solution for your copywriting needs.
Here are four reasons to choose us as your content writing partner.
Experienced team of writers
Here at Strategically, we understand that your copy needs to stand out from the crowd and be of the highest quality. That's why we hire only the top 1% of writers from different industries. Our writers are expert in creating SEO content, sales copy, landing pages, blog writing, and more.  
Our writers have years of experience in the field with knowledge of the latest trends and techniques in copywriting. We make sure to stay up to date with the current strategies and Google guidelines to create the perfect pieces of content for you. 
Professional editors
You will get peace of mind knowing that each written piece has to pass through our strict editorial standards before delivering to the client. In addition to taking care of grammatical and factual mistakes, our editorial team ensures that the content meets the specific project requirements.
Seamless management
Because we want our clients to be completely satisfied, we provide personalized attention and support throughout the project. 
You can easily manage and track the progress of your projects with our online project management system. There is a client dashboard for you to get progress updates, communicate with the team, and review and approve work. 
Also, we assign each client a dedicated project manager. Do you have any questions or concerns? Your project manager is ready to answer everything.
No monthly fee
You pay absolutely no subscription fee to use our service. Whether you need one or 100 pieces of content, you always pay as you go. 
Conclusion
Our suggested platforms will come in handy if you're looking for writers to deliver a well-crafted copy. However, Strategically is the perfect solution for businesses looking for top-quality blog posts and website copy without the headaches associated with the hiring process. Our experienced copywriters are ready to help you create content that will inform, engage, and convert your audience. Contact us today to see how we can take your brand to the next level.